Updated on October 2, 2020
Helping Your Teen to Navigate a Divorce
One of the most difficult ordeals that many teens go through is dealing with their parents getting divorced. Your family serves as the stabilizing influence in your life. A divorce will often leave you in disarray, searching for answers and wondering if you were a factor in your parents ending their marriage. Feeling confused and worried about what will happen to you and your family, you could start to see yourself heading down the wrong path.
Many children of divorced parents start acting out in atypical ways due to their residual anger from the divorce. Perhaps you want attention from your parents, or maybe you want to show them how upset you truly are by the separation. Either way, the divorce could cause you to feel more aggressive and more anxious, which may cause you to make poor decisions that you normally wouldn't.
Furthermore, many teens begin to erroneously blame themselves for their parents' divorce. This causes them to falsely think that they can fix their parents troubles simply trying harder and achieving better results at school, in athletics and chores around the house. However, this overcompensation leaves them feeling worse when their parents still inevitably get divorced.
Divorce Can Negatively Impact Important Areas of a Teen's Life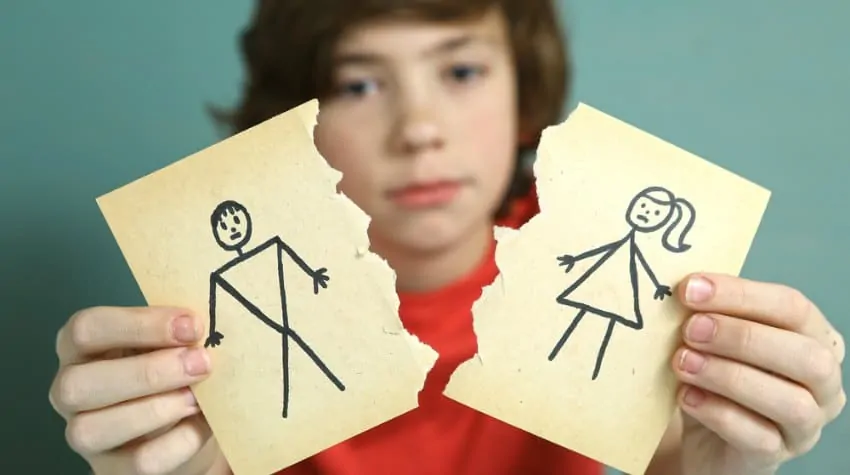 Another prevalent effect that divorce can have on teens is a steep decline in grades. Teens find it more difficult to study and concentrate on school due to the instability at their house. Additionally, numerous teens deal with divorce by turning to cigarettes, drugs and alcohol. Teens use illegal substances as a coping mechanism, unaware of what the severe long-term health effects could be if it becomes a habit.
Getting caught in the middle of a custody dispute is another dreadful effect that a divorce can have on you. Hopefully, your parents will think of you first and work out arrangements that are fair for both parties. However, if you get caught up in the proceedings, let them know that you don't want to choose sides and be put in the middle of their dispute.
Perhaps the best thing that you can do for yourself during a life-changing divorce is talking to someone who can help you. It may be a wonderful idea to seek professional help from a therapist who will assist you throughout the divorce. Finding a solid support system is paramount to overcoming any obstacle that life throws at you.
A strong support system can ensure that your grades don't begin to suffer, that you don't start to experiment with harmful substances and that you don't put any blame on yourself for your parents getting divorced. Continue to educate yourself on how divorce can have a negative impact on your future. Learn from other teen's mistakes and remember the divorce occurred because of issues between your parents, not because of you.