Updated on October 1, 2020
Types of Teen Biploar Disorder
Biploar Disorder is a condition in which teens experience extreme mood swings, ranging from euphoric highs to crushing lows in a short amount of time. Biploar Disorder affects teen boys and teen girls equally.
Biploar Disorder can be broken down into three distinct types. Type I Biploar Disorder includes those affected having at least one manic episode and major depression, while Type II Biploar Disorder includes periods of high energy levels and impulsiveness instead of the manic episode. Cyclothymia is the mildest form of Biploar Disorder, leaving those afflicted alternating between the high energy levels and impulsiveness of Type II and mild depression.
There is no clear cause for Biploar Disorder, but traumatic episodes such as periods of sleeplessness, childbirth, and drug use could trigger the sickness. Symptoms of Biploar Disorder while in the manic phase include increased energy, talking a lot, very high self-esteem, while depression stage symptoms include loss of self-esteem, fatigue, trouble getting to sleep, shying away from friends and activities and thoughts of death and suicide.
To determine if your teen has Biploar Disorder, one should undergo a complete physical and psychological evaluation with your family doctor. Your family doctor will advise you about Biploar Disorder and if there is a need for treatment. A free online bipolar test is available to help assist in discovering the potential of having bipolar disorder.
Treating Biploar Disorder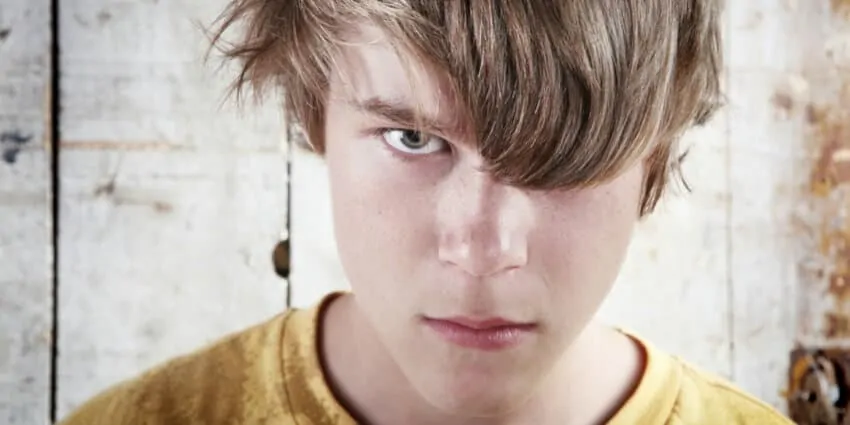 Biploar Disorder can be treated, if not completely cured. It is important for the parents of the teen diagnosed with Biploar Disorder to learn everything they can about this debilitating mental illness, while being patient. Treatment takes time, so it is best to develop a strategic course of action that is right for your teen. Don't forget to balance your parental responsibilities with time for yourself, as to not get overworked to the breaking point.
Treating Biploar Disorder is tough, with the main goals to avoid hospital stays and moving from one phase to the other, while helping the individual function to the best of their ability in-between episodes. Treatment may include mood stabilizing drugs such as Lithium and Lamotrigine along with Electroconvulsive Therapy and Transcranial Magnetic Stimulation.
troubledteens.com offers parents a selection of innovative therapeutic programs that help teens with Biploar Disorder. We recommend programs that are fully accredited institute by the Northwest Accreditation Commission and the National Independent Private Schools Association, and those that have a first-class experienced clinical team leading one-on-one and group therapy sessions, while touting a diverse collection of teachers.