Updated on August 20, 2022
What is a Therapeutic Boarding School?
Residential private schools used to be called "boarding" schools but are now simply called private schools. Parents often send their children to private schools that include faith and/or cultural beliefs in their curriculum. Although a therapeutic boarding school is also a type of private school, it is specifically designed to help troubled kids with psychological, emotional and developmental learning issues.
Children attending therapeutic boarding schools remain at school 24/7 instead of returning home each day. Unlike private or public schools where one teacher typically has a class size of 20 to 30 students, the student/teacher ratio at therapeutic boarding schools is much lower, usually one teacher for every five to 10 students. In addition, these schools provide psychological counseling, holistic activities, regular health screenings and many other services that effectively address the needs of at-risk youth.
Teens attending a therapeutic boarding school frequently have one or more of the following behavioral and emotional problems:
ADD/ADHD
Asperger's Syndrome
Oppositional Defiant Disorder (ODD)
Learning disabilities
Bipolar disorder
Substance abuse disorder
Following a complete evaluation of a child entering a therapeutic school, educators will develop a study program unique to that child. For example, if 14 year old Mary has more difficulty with mathematics than English, her program may include a more intense focus on math subjects. A child's academic program is then regularly reviewed by teachers and adjusted according to how well the child is progressing.
What is the Difference Between Residential Treatment Centers and Therapeutic Boarding Schools?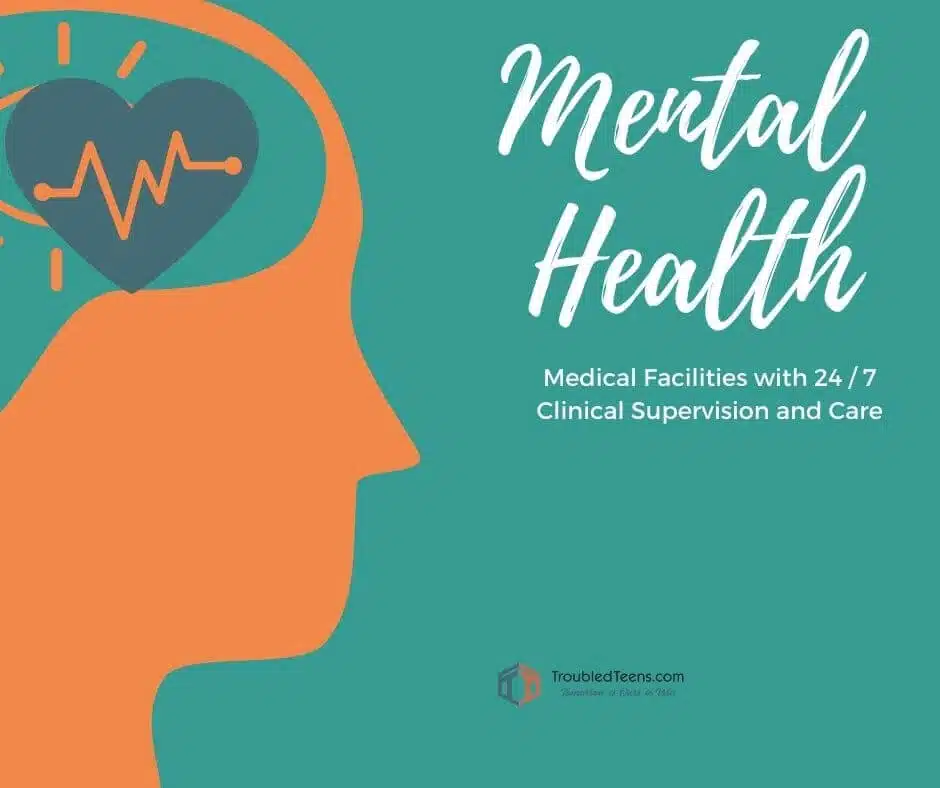 A residential treatment center (RTC) for troubled teens emphasizes psychological therapy and counseling over academics.  They also offer shorter stays for teens, usually six months or less, and have a smaller number of kids living at the center during treatment. 
While therapeutic boarding schools offer 24/7 supervision, a Residential Treatment Center offers around-the-clock clinical care. The clinical team is often a combination of a physician or physician's assistant 24 hours a day and nurses.  The clinical team is usually composed of a psychiatrist, psychologist, therapist, and on-call physicians.  An RTC is ready to provide medical or psychological care as needed and is stricter since kids at RTCs are likely to have substance abuse issues, mental health issues, comorbidities and conduct disorders or have attempted to harm themselves or are suffering from teen trauma or PTSD.  Residential treatment centers are medical facilities, they accept most health insurance plans to help pay for a teen's treatment.
Therapeutic boarding schools emphasize academics but also actively incorporate behavioral and psychological therapies in a child's school program. Kids attending a TBS also remain longer at the school (usually at least one year) and live in a less restrictive environment. Unlike residential treatment centers, however, therapeutic boarding schools are staffed by educators and counselors, usually working with local therapists who care for the students. Still, these schools focus on academics and behaviors and do not accept a parent's health insurance.
Deciding whether your child will go to a residential treatment center or a therapeutic boarding school should involve input from your child's therapist, school counselors and other mental health professionals. Generally, kids attending a Therapeutic Boarding School have less complex mental health issues and need specialized help to achieve an academic level comparable with their age group. Moreover, they tend to benefit from living in a more stable, structured environment.
Teens in a residential treatment program often have complex psychological and emotional issues that require intensive counseling. Many need medication assisted treatment (MAT) and extra mental health support for dealing with trauma in their lives. Academic classes are provided for kids in residential treatment to keep them up-to-date with peers in school. 
Accreditations for Therapeutic Boarding Schools
Accreditation given to therapeutic boarding schools can be awarded by an academic accreditation organization such as the National Independent Private Schools Association or the New England Association of Schools and Colleges.The nonprofit body called the National Association of Therapeutic Schools and Programs (NATSAP) is the primary resource for parents searching for a therapeutic boarding school. Created over 25 years ago, the NATSAP offers voluntary membership options for individuals overseeing wilderness therapy programs, residential treatment programs and therapeutic schools.
To be a member of NATSAP, the school or center must have one of two credentials. They must be licensed by the appropriate agency operating in their state that is authorized to monitor standards of therapeutic schools and/or residential treatment centers for troubled youths. Or, they must be accredited by a recognized youth behavioral health accreditation organization that provides oversight of therapeutic services by a qualified mental health clinician.
Accreditation for Residential Treatment Center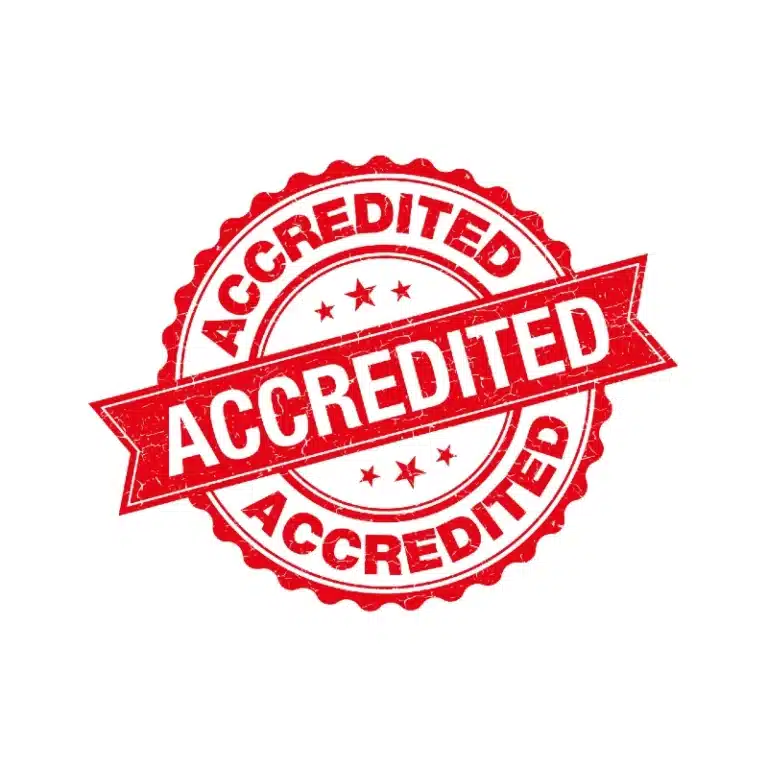 Residential treatment facilities invest in seeking accreditation. Accreditation is a process that needs to be renewed by national and state-recognized accreditation organizations. To receive accreditation, residential treatment centers must complete an evaluation and demonstrate quality, safety, high therapeutic standards, appropriate treatment areas, and therapeutic practices.  
Moreover, the clinical staff must be licensed. These facilities must renew their accreditations every one to three years. An advantage of accreditation is that third-party payers like insurance companies only reimburse claims from accredited facilities.
What Kind of Programs are Offered By Accredited Therapeutic Boarding Schools?
In addition to individualized academic programs, therapeutic boarding schools may also provide one or more of the following programs:
Individual, group and family therapy sessions
Art, music and creative writing
Equine therapy
Holistic activities (outdoor exercise, yoga, meditation techniques
Improving communication, decision-making, self-efficacy and anger management skills
Developing healthy relationships with others
Interwoven with these programs are a variety of age-appropriate social activities to allow teens to use these new skills for developing positive friendships with peers. Some therapeutic schools encourage kids to engage in activities outside the school that can strengthen their self-esteem and sense of self-worth. Volunteering to assist local nonprofit organizations or offering their services to help a community project works wonderfully to help troubled teens start to heal and feel better about themselves.
What Kind of Programs are Offered By Accredited Residential Treatment Centers for Troubled Teens?
Residential Treatment Centers for Troubled Teens offer clinical, diagnostical, professional services, individualized treatment plans under the care of a medical and or psychological team. Accredited residential treatment centers can provide crisis response 24/7, entry-level care, intensive care, and moderate care. RTC care levels are often a combination of inpatient treatment, treatment-focused services to provide stability and structure. They also offer Cognitive Behavioral Therapy, Dialectical Behavior Therapy, and Group therapies, outdoor therapies and academics.
The best RTCs are a combination of medical and academics. It is typical for parents to transition their teens from a residential treatment center to a therapeutic boarding school once the child has completed the residential treatment phase. 
How Much Does It Cost for Parents to Send Troubled Teens to a Therapeutic Boarding School or Residential Treatment Centers?
The average cost for one child to attend a therapeutic boarding school varies between $6000 and $13,000 per month. Even though insurance won't cover the cost of sending a child to a therapeutic school, parents can rely on other ways to pay for monthly tuition expenses: 
Financial assistance from church and community networks
Certain veteran benefits programs allow veterans to take out low-interest personal loans
GoFundMe and other crowd-sourced fundraising activities can help defray costs
Charging tuition on a low-interest or zero-interest credit card
Taking out a personal loan from your bank
Taking out a second mortgage
College savings accounts may be accessible to help pay for tuition costs
Parents who have a 529 savings plan for their children should check with their bank to see if they can take a portion of the funds from this plan. According to the U.S. Securities and Exchange Commission, every state sponsors at least one of two types of 529 plans: education savings plans or prepaid tuition plans. Parents may be able to use a 529 plan to pay for the following:
Therapeutic boarding school tuition
Supplies and textbooks listed in their child's academic syllabus
Tablets, computers and printers needed for school work
Adaptive equipment for special needs students (speech-to-text devices, wheelchairs, etc)
Parents should be aware that a 529 account won't pay for transportation to and from school or fees for extracurricular activities.
The Adoptive Families Coalition is a 501 non-profit organization that offers assistance with the cost of therapeutic boarding school tuition for parents of adopted children. They also help with paying for wilderness therapy programs and residential treatment centers for troubled teens. To contact the AFC, call (602)-740-7149.
Parents of children who would benefit from a therapeutic boarding school because the child was the victim of a serious crime may also receive financial assistance from the National Association of Crime Victim Compensation Boards. To be eligible to apply for NACVCB assistance, parents must be able to prove the crime was reported to the police and that the crime has a case number. However, the crime does not need to have been sent to trial nor is it necessary for the crime to have resulted in a conviction.
Struggling with Your Teenager's Behavior?
When you've tried everything and it seems like nothing is working, it's understandable that you might feel overwhelmed. But remember, there's always a path forward. It could be time to consider a different approach: a therapeutic residential treatment facility.
Discover A New Path: Give Your Teen A Fresh Start Today!
Residential Treatment Center Costs
The average cost of one child to attend a Residential Treatment Center varies between $25,000 and $75,000 per month. Insurance companies will help parents of teens in crisis and offer reimbursement and direct pay for mental health or clinical treatments. Accredited residential treatment programs are considered "out-of-network-treatment providers." Coverage varies by payer, but many insurance companies provide "crisis services" during the first thirty days of treatment. Payers may cover the remaining portion of the mental health treatments partially or fully for six to eight months. 
Many private or employer-paid insurance companies offer mental health benefits and coverage for:
RTC (Residential Treatment)

PHP (Partial Hospitalization)

IOP (Intensive Outpatient)
It is essential to know the type of licensing and accreditation for the treatment program. Insurance prefers programs that offer step-down levels like PHP and IOP, not just RTC. While we can't generalize, RTC coverage is usually one to two months. Still, if the facility offers step-down programs, the payers often provide funding for the additional stages. In some instances can be six to eight months of at least partial reimbursement. 
We recommend you speak to the admissions team about insurance. They often have a team member on staff who works with insurance companies and verifies coverages and benefits.  
How We Help Parents Like You Find the Right Program for Your Child
Troubled Teens offers a comprehensive resource guide to help parents find a therapeutic boarding school that fully addresses their child's academic, emotional and psychological needs. If you would like more assistance, contact us today to speak to a knowledgeable representative.
Get Help. Tell Us What You Are Looking for